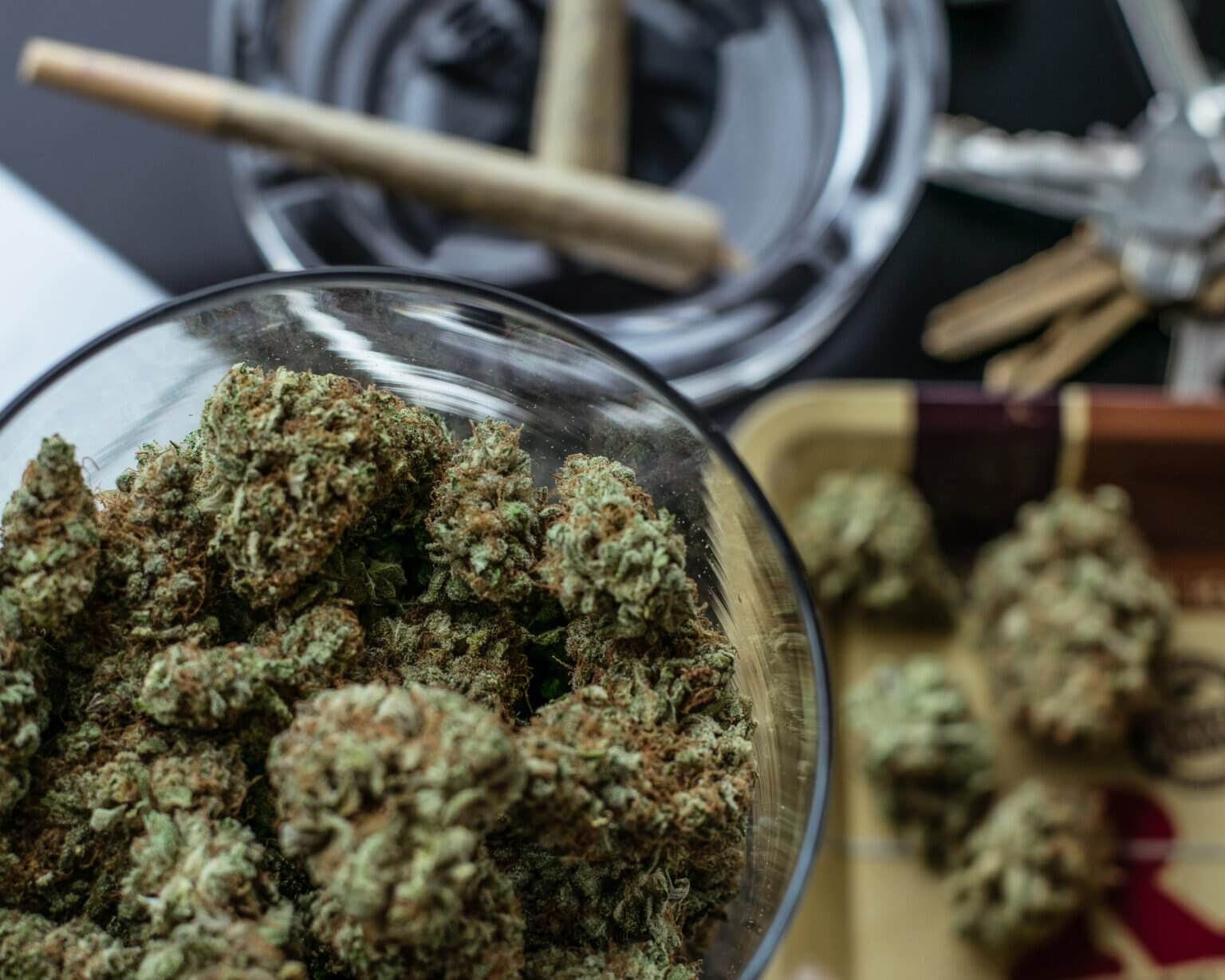 Our Top 10 Strains
Posted on by admin
Here at our recreational dispensary in Boulder, we carry strains from multiple growers, including Snaxland, Cherry, Cuban Crew, and more. We're even an authorized Cookies retailer. In other words, we know a good strain when we see one. The following ten are some of the best cannabis strains we've ever seen.
Top 10 Cannabis Strains at Eclipse Cannabis
Before we dive into the list, it's important to clarify what makes a premium cannabis strain. We're primarily looking for a few different things:
Does the strain have good cannabinoid levels? Choosing a strain with high levels of THC is one of the best ways to get a lot of bang for your buck.
Does the strain smell and taste good? The smoking experience should be pleasant. Further, a strong smell also indicates that a strain has a rich terpene profile, which can help with the entourage effect.
Does the strain look great? Beautiful, sparkling buds normally contain more cannabinoids. As an added bonus, these strains are a pleasure to look at.
1. MAC (Miracle Alien Cookies) by Snaxland
Miracle Alien Cookies, more commonly known as MAC, combines a Starfighter and Columbian hybrid with Alien Cookies. With such great genetics, it should come as no surprise that the resinous buds are both beautiful and delicious. Once your nose can get used to the wave of musky gasoline that washes over you from this strain, you'll start to pick up on some other notes as well.
MAC has a layered flavor that includes floral notes, more than a hint of juicy citrus, and a pleasant earthiness. Not long after the sweet finish clears your tongue, you'll start to feel the balanced hybrid effects. Be careful, though. The unique flavor of Miracle Alien Cookies might leave you wanting another puff, but this strain is a heavy hitter that should be treated with respect.
2. Concord Crush Strain
This strain leans a little bit to the indica side of things, but it still offers a good mix of hybrid effects. Most of our customers say their Concord Crush experience starts out with a head high before morphing into a full state of physical relaxation. Since there's a good combination of mental and physical effects, this strain pairs nicely with watching a movie or reading a book. Some people say they feel focused enough to do leisure activities, but there's just enough of a pleasant fogginess that you may want to take things slowly.
3. Why Choose Ice Cream Cake Strain
As soon as you set eyes on this strain, you'll notice that the buds have been absolutely coated with a thick layer of sparkling trichomes. Underneath the crystals, you'll see a bright green color and some purple hues shining through. Ice Cream Cake from Snaxland smells and tastes just as good as it looks, too, thanks to notes of sweet vanilla that resemble (go figure) an ice cream cake. Also, like a big slice of ice cream cake, this strain might make you feel heavy, relaxed, and ready for a deep sleep.
4. Runtz Strain by Snaxland
Like just about every option on this list, Runtz, by Snaxland, will get you where you're going even if you only smoke a small amount. It gets its genes from the legendary Cookies Family, crossing Zkittlez with Gelato. If you're always looking for the fruitiest strain you can find, this is an excellent place to start your search.
Between its taste and its popping colors, it's not hard at all to understand why this strain is named after the candy. You might even feel like you're experiencing a bit of a sugar rush after smoking this strain because of the energizing effects. The uplifted feelings of euphoria are paired with a more subtle body buzz that seems to last for a long time.
5. Berkel Strain
Berkel is a signature strain from Super Farm. It's a combination of Grand Daddy Purple (GDP) and Pre-98 Bubba Kush that won third place in the 2016 Colorado Cannabis Cup category for Best Indica Flower. You might have seen other "Burkle" strains at Denver dispensaries, but Super Farm spells Berkel differently because this phenotype is unique enough that it won't quite remind you of anything else.
6. Why GMO Strain
Also known as GMO Cookies or Garlic Cookies, this hybrid is a combination of Girl Scout Cookies (GSC) and Chemdawg. The dark orange pistils on these buds help accentuate the vibrant green color of the plant. A dense layer of trichomes also gives everything a shine, and the effects are every bit as pleasant as the appearance. Many of our customers choose this strain again and again because they say it makes them feel relaxed and relieved without putting them to sleep. Enjoy the sweet, complex flavor for a while before making yourself comfortable.
7. Dank Dough Strain by Cherry Colorado
Colorado's best growers have realized that the Cookie Family genetics are hard to beat, and every combination seems like a winner. Dank Dough is what you get when you cross Do-Si-Dos with Zkittlez, then combine the resulting Moonbow strain with Gelato 41. The smell is hard to explain, but it's almost like dark fruit being transported in a fuming diesel truck that's driven by a skunk. Some say the effects are every bit as confusing (in the best possible way): uplifting yet relaxing, hazy yet focused.
8. Kush Mints Strain
Kush Mints is yet another heavy hitter that's come out of the constant cultivation projects with Cookies. It combines Animal Mints with the legendary Bubba Kush strain to create a hybrid with high THC levels and an extraordinary mint taste. Everything about this strain is beloved by connoisseurs, from the smell and appearance to the taste and effects. Buyer beware, though, because the effects may feel overwhelmingly intense if you overdo things.
9. Item #9 Strain
Item #9 by Veritas is a cross between Kush Mints and Wedding Cake, adding a delightful sweetness to the minty flavor. It lends itself nicely to dreamy, tranquil experiences as you unwind at the end of a long day, a long month, or maybe even a long year. Get your favorite blanket, a drink, and some snacks before you settle in with Item #9 and a stoner comedy.
10. Why Peach Sorbet Strain
Locol Love grows premium strains in Boulder, and it's safe to say they're drawing on a great deal of the cannabis knowledge that's available in the area. This particular strain is a genetic cross between GMO and Sunset Sherbert. If you need a refresher on what makes GMO so special, head back to strain number six above. Sunset Sherbert (aka Sherbert, Sherbet, or Sunset Sherbet) is a perfect pair for GMO because it adds more sweet and fruity notes along with a more balanced cerebral experience.
Best Cannabis Strains in Boulder
Here at Eclipse Cannabis Company, we pride ourselves on our massive selection of premium flower. We only work with the best growers in the state of Colorado, which helps us maintain a steady supply of the top strains. Whether you choose something from the list above or pick another from our dispensary menu, we think you'll be happy with your experience.
Featured Image: Brandon Crawford / Shutterstuck